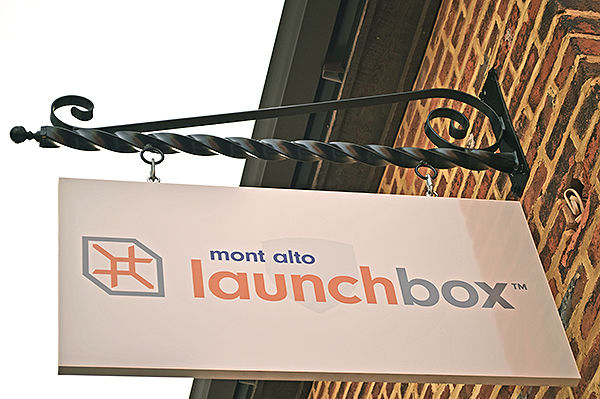 MONT ALTO, Pa. ― The Mont Alto LaunchBox will offer a free workshop for aspiring entrepreneurs titled "Should I buy into a franchise?" The workshop will be held from 6 to 7 p.m. on Thursday, Feb. 28 at 40 North Second St. in Chambersburg. Ian Brinkman, a Lion Law Ambassador and a member of Dickinson Law's Business Law Society, will present the workshop.
Those interested in attending are encouraged to register online at montalto.psu.edu/launchbox/workshops.
If you've always wanted to run a business but find the startup phase too daunting, you might consider purchasing a franchise. The franchising model works like this ― you (the franchisee) buy the rights to market and distribute the goods and services of another company (the franchisor) and to use its business name for a fixed amount of time. As you are essentially borrowing another company's proven business model, franchising can be a safer bet for starting a new business, but this has both advantages and disadvantages. Come learn the factors you should consider before buying a franchise.
Registration is also open for other Entrepreneur Series Workshops:
March 28 ― "Putting together a business plan," presented by Cheryl Young, business consultant, Shippensburg Small Business Development Center
April 25 ― "So you have an idea for a business, now what?" presented by Kathryn Gratton, SCORE Four state chapter chair
The Mont Alto LaunchBox provides resources and support to entrepreneurs in a free co-working space to help early-stage and more advanced startups build a sustainable and scalable business and a viable plan for growth. It is open to the Penn State community and the general public.
On March 15, the Mont Alto LaunchBox will host its second annual micro-grant pitch competition, LION Tank ― a "Shark Tank"-like competition. The top two competitors will be awarded mini-grants of $1,000 to $1,500, get one year's access to the Mont Alto LaunchBox facility, and receive additional services to help launch their products into the market. The deadline to submit proposals is Feb. 28.
Registration for LaunchBox workshops, services and proposal submissions is available at montalto.psu.edu/launchbox.
More information about the Mont Alto LaunchBox can be found at montalto.psu.edu/launchbox. Questions can be directed to Debra Collins, director of public relations and marketing, at [email protected] or 717-749-6061.