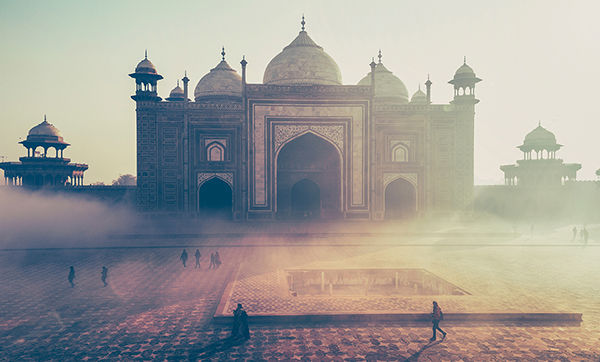 MONT ALTO, Pa. ― Penn State students studying health care, sports or community disciplines can enroll in the elective course NURS 499 for the fall 2019 semester to learn about their field of interest and then travel to Kerala, India, to perform community service as it relates to their field of study while also seeing some of India's landmark sites.
The three-credit course will be live-screened from the Mont Alto campus throughout the fall semester for those who cannot attend in person. The deadline to apply for fall classes is Aug. 26.
The trip to India will occur during the 2019 holiday break. Tentative travel dates are Dec. 9-22.
As of July 2019, the estimated cost of the trip is as follows:
Air fare, $800 to $1,500 (financial aid and student loans are available through FAFSA)
India program, $2,540 (includes in-country food, lodging, transportation and excursions)
Passport, $110
Visa, $168.60
Penn State Mont Alto faculty members Anne Devney, assistant teaching professor of nursing, and India native Somjit Barat, associate professor of marketing, will accompany the group. However, GVI — a company that runs high-quality sustainable development and experiential education programs — will serve as guide and host during the trip.
Interested students should obtain their visa and passport as soon as possible.
More information is available at montalto.psu.edu/india/news or contact Devney at [email protected] or Carranda Barkdoll, Penn State Mont Alto nursing program coordinator and assistant teaching professor, at [email protected]. Devney and Barkdoll also can be reached through the Office of Nursing at 717-749-6137.