Diversity Committee hosts events to create awareness and understanding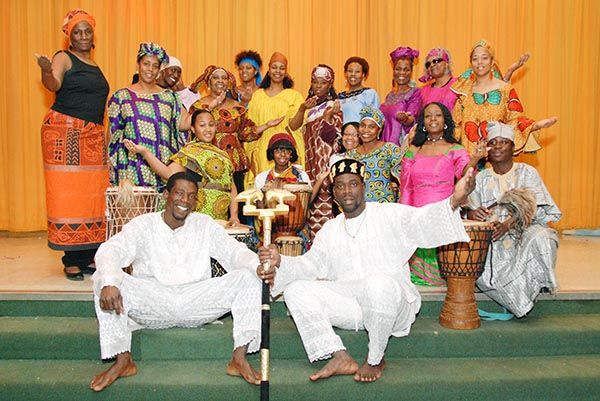 MONT ALTO, Pa. — The Penn State Mont Alto Diversity Committee promotes, supports, conceptualizes and participates in events related to diversity on campus and in the local community. During spring 2017, the Diversity Committee will host several events to create an awareness that people are different and to develop understanding and appreciation for such differences. The "Unity in Diversity" events are sponsored by the Diversity Committee and paid for by Student Activities Fees. They are open to the public and free of charge.
"The events are designed to bring diversity and culture to our doorstep and offer our campus community an opportunity to participate in the same, thereby, also supporting Penn State Mont Alto's campus theme: Reflect, Act, and Engage," according to Diversity Committee Chair Somjit Barat, associate professor of marketing. "Each of the 'Unity in Diversity' events coincides with a theme of the month," he said.
— Nazu African Dance and Drum (Black History Month) from 5 to 6 p.m. on Feb. 21 in the General Studies Auditorium — Celebrate Black History Month with this Baltimore-based, West African dance and drum ensemble. Artistic Director Nai Zou Olivier was born in Africa, where he danced with the National Ballet of Ivory Coast until 1991. He released a critically acclaimed African dance video in 1998 and traveled internationally to promote it. As the artistic director of Nazu Dance Company, Olivier uses traditional and contemporary forms of West African dance and drum as a vehicle for cultural expression and a medium for personal healing. Members of Nazu and Company represent a cross-section of dancers and drummers who join in an effort to share the cultural richness of West Africa and the Ivory Coast.
— Irish Blessing, Irish Music and Dance (Irish/Celtic Heritage) from noon to 1:10 p.m. on March 22 in The Millstream Cafe ― Irish Blessing is one of the most requested Irish music and dance ensembles in the contemporary world music scene today. Deidre Lockman has danced with The Chieftains at the Kennedy Center in Washington, D.C., and the Myerhoff Symphony Hall in Baltimore, Md. She is a rising fiddle phenomenon, famous for her signature-style melodic phrases, heavily influenced by "old school" players from Ireland. Every day is St. Patrick's Day when Irish Blessing takes the stage.
— The Broto Roy Quartet (Asian-Pacific Heritage) from 5-6 p.m. on April 6 in the General Studies Auditorium ― Broto Roy was born in India, where his great-grandfather, Rajanikanto, was one of India's greatest songwriters. Roy began studying traditional Indian music at the age of 6 and in 1998 he released his debut album, "American Raga," which has the unique distinction of being played aboard the International Space Station. Mixing traditional Indian rhythms and Indian singing, with elements of modern jazz and rock, Roy's Quartet has played to sold-out crowds and rave reviews.
For more information about these events, contact Debra Collins at [email protected] or 717-749-6112.