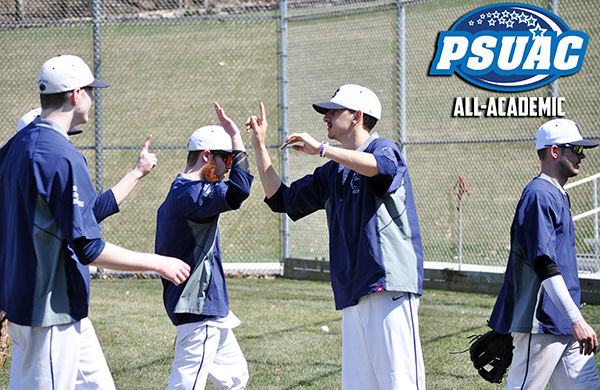 MONT ALTO, Pa. — During the 2017-18 academic year, 38 Penn State Mont Alto student-athletes representing all five of the athletic department's winter and spring teams were named to the Penn State University Athletic Conference (PSUAC) All-Academic Team.
To earn the distinction, student-athletes must earn a minimum GPA of 3.0 during their semester of competition or own a cumulative GPA of 3.0 or greater and be at least a sophomore in both their academic and athletic standing.
Mont Alto finished the 2017-18 season with 71 student-athletes named to the PSUAC All-Academic Team. In the fall, 33 student-athletes were recognized, including 13 from this year's freshman class.
The athletic department, which sponsors 12 intercollegiate sports combined for a 3.05 GPA during the spring semester. Thirty-four PSUMA student-athletes were also honored on the Dean's List, which requires a 3.5 grade point average.
Baseball
Cory Chatfield
Joel Clabaugh
Nick Jacoby
Bryce Kendall
Nate Kulp
Hunter Martin
Colin Osborne
Clark Payne
Nate Reiner
Lowell Singer
Aric Smoker
Joseph Wunsch
Men's Basketball
Anthony Fitzhugh-Davis
Quintyn Flemister
Jordan Gillis
Nick Jacoby
Javon Mitchell
Marcus Roper
Nick Schnable
Women's Basketball
Rebekah Adams
Karley Coleman
Hope Kelly
Charity Miller
Michaela Miller
Julianne Noveras
Angel Schoonover
Softball
Mackenzie Brymesser
Abby Ebersole
Cassidy Feaser
Krista Feaser
Monica Fleshman
Dara Murray
Helayna Stanko
Samantha Updegraff
Brooklyn Wagner
Brittney Wilson
Wrestling
Silas Dishong
Joe Garrish