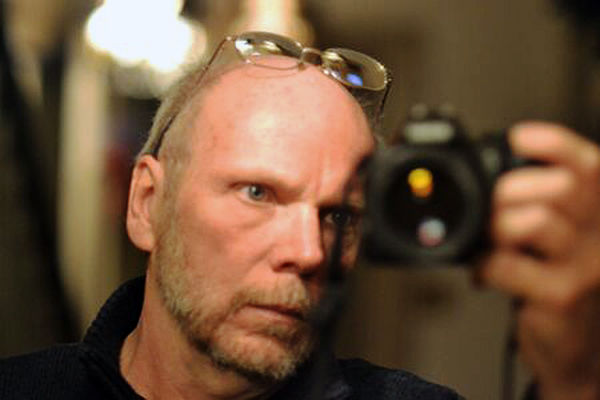 Penn State Mont Alto Associate Professor of English Kevin Alexander Boon continues to build on his success in film and writing. In January, his screenplay, "An Unmarked Grave," won Best Screenplay in the horror genre during the 2016 Table Read My Screenplay Competition sponsored by the International Screenwriters' Association (ISA).
This success follows two award-winning feature films: "Two Days Back" in 2011 and "Ghosting" in 2015, developed by The Mont Alto Film Project, a two-year practicum in independent filmmaking involving students and the surrounding campus communities, along with Third Child Productions --- an independent film company operated by Boon.
The competition received 1,400 entries and named only 10 winners -- three received all-expense paid trips to this year's acclaimed Sundance Film Festival in Park City, Utah. The judges, who are producers, managers, and established writers in the Los Angeles and Chicago film communities judge the screenplays based on originality, story, dialogue, description and strength of characters, according to ISA's website. After the two grand prize winners, the other top eight are judged based on the best in its genre, as well as the best short and best pilot.
"An Unmarked Grave" is a ghost story centered in Gettysburg where a history professor unearths a murder that took place during the first day of the Battle of Gettysburg.
While Boon's script didn't garner a trip to Park City, he is satisfied. "Top 10 is good enough for me," he said.
Since "Ghosting's" premiere in January 2015, Boon has traveled extensively to festivals where the film has received a plethora of awards. So far, "Ghosting" has been nominated for 17 awards and won eight, including Best Local Feature at the Harrisburg-Hershey International Film Festival and the Philadelphia Independent Film Festival. Moreover, Boon has recently signed a worldwide distribution deal for the film through a Hollywood sales agent.
"'Ghosting' should have an official release date soon and will, hopefully, become available everywhere."
Boon teaches writing, film, and literature at Penn State Mont Alto. He is the author and editor of 11 books and is an award-winning poet and short-story writer. He was nominated for a Pushcart Prize in 2011 for his short story, "The Angels of Marie Fontaine."