'A Host of Sparrows' set for July 7 in Chambersburg's Capitol Theatre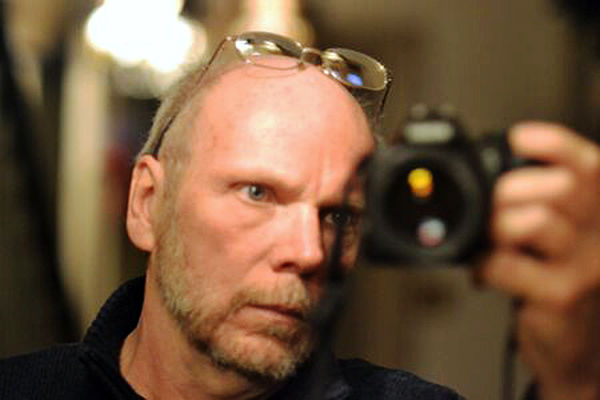 MONT ALTO, Pa. ― Penn State Mont Alto Associate Professor Kevin Alexander Boon has written and directed his third film, "A Host of Sparrows," which will be shown during a VIP screening at 7 p.m. on July 7 in Chambersburg's Capitol Theatre. Tickets are available at thecapitoltheatre.org for $25.
The screening will be accompanied by a Q&A session with the cast. There will be free posters and giveaways and the cast will be available for a meet and greet before the event and afterwards for autographs in the theatre lobby.
The film is a crime thriller about an ex-con who plans to retire to Florida with a fortune in stolen money. However, he gets waylaid when his former boss coaxes him to a remote bed and breakfast to protect the daughter he has never met. When a storm traps him and six others at the bed and breakfast, events turn deadly. Eventually, these seven seeming strangers discover that their lives are connected by a tragic murder, which occurred 11 years earlier.
"A Host of Sparrows" is the third film to come out of a project begun in 2008-2009 when Boon first formed the Mont Alto Film Project on the Penn State Mont Alto campus. The original project was an experiment in community-based filmmaking and resulted in two award-winning films, "Two Days Back" and "Ghosting," which was distributed worldwide by Sony's The Orchard.
"Nearly everyone who became involved with the project wanted to stay involved," said Boon. "No sooner would we finish a film before people would start asking when we were going to start the next one."
The Mont Alto Film Project morphed into the Open KEG Film Project, named using the first names of Alexander (writer/director), Edwin Koester (cinematographer), and Gillian Colley (producer) who formed the core of the creative community behind the film.
The crew includes many people who worked on the earlier films and has many ties to Penn State. Colley completed a bachelor's degree during filming. Koester is a Penn State Mont Alto alum who earned a bachelor's degree in film and video production from Penn State University Park. There are a host of others, such as Allen Cramm who was key grip for "A Host of Sparrows" and was an original member of the Mont Alto Film Project.
"We were able to attract an impressive cast of professional actors that includes a number of local actors as well," said Boon.
The lead actors include Mike Sutton, who has appeared in over 80 films and television shows; New York City-based actress Elizabeth Wyld, who has played the role of Crissy in the international tour of "Hair"; and DC Cathro, a Chicago-based actor who has appeared in film, television and on the stage.
Local actors include local celebrities such as Jim Krut of York, Pennsylvania, who is internationally known as the "Helicopter Zombie" for his role in George Romero's "Dawn of the Dead."
"A Host of Sparrows" was filmed locally in Pennsylvania and Maryland, including locations in Greencastle, Hanover and Hagerstown.
Contact
Debra Collins
Director of Public Relations and Marketing, Penn State Mont Alto